Why choose Royal Academy?
An individualized learning plan for each student
We approach the development of an Individualized Learning Plan for each student as a collaborative team process. We involve all the key support individuals— from the student and parents, to the teachers, academic coaches, and counselors—together as a team, we create a unique plan for each and every child. The plan is designed to organize, and sequence your child's curriculum and courses, while considering his or her own unique academic strengths and challenges, passions and dreams.
Some children are ready to move ahead in one subject, but need extra help in others.  Our Individualized Learning Plan establishes a strategy to help make the right choices and help each student reach their highest potential.
A Winning Educational Alternative
The traditional school experience doesn't work for everyone.
Classes might move too fast or too slow. Course offerings or levels might be too limiting. Rigid scheduling can restrict the pursuit of athletics or other intense passion. Social pressures can be distracting, or debilitating if bullying is involved. For various reasons, many parents realize that the traditional school model just doesn't fit their child.
We provide students with important choices
With an expansive curriculum of 125+ courses, we provide students important choices. We offer math, English, science, language, social studies, history, and a variety of rich elective courses in multiple levels—General, College Prep, Honors, and college-level Advanced Placement (AP) courses to meet the needs of diverse learners.
We specialize in providing independent learning programs for each of our students.  We invite you to learn more about the costs for each option and how they can be supplemented with additional services, by reviewing our enrollment options, or for more information, call us at 207-657-2800.
Why do families and students enroll at Royal Academy?
With students around the world, there are many reasons. Parents choose our school because their children are:
Gifted learners who seek greater academic challenges

Struggling academically and need more time to master concepts

Being bullied at school, or feel they don't fit in

Easily distracted in a classroom, or have a learning issue or disability

Homebound, perhaps for medical reasons

Elite athletes training for competition or careers with rigorous travel schedules

Young performers, musicians, or artists, pursuing their dreams

Members of families who just want a more independent education
Unlocking the love of learning
Unlike other online curriculum providers, we never just scan a textbook and call it an online course. We thoroughly establish learning objectives and develop instructional online experiences carefully integrated with plenty of hands-on materials.
Our focus is to meet the learning needs of each particular child. We design curriculums that includes project learning, unit studies, independent research, field trips, and community learning and activities. We set up goals and timelines which allows students to move at their own pace through the year. The program remains dynamic and flexible. Progress is discussed and reviewed quarterly.
Parents choose our educational experience because it encourages and stimulates their children to strive for the best in all areas of academic life. Students enjoy Royal Academy because it gives them the opportunity to explore personal interest areas in-depth, the ability to travel, they enjoy one-on-one learning while developing self-discipline and time management skills throughout the academic year.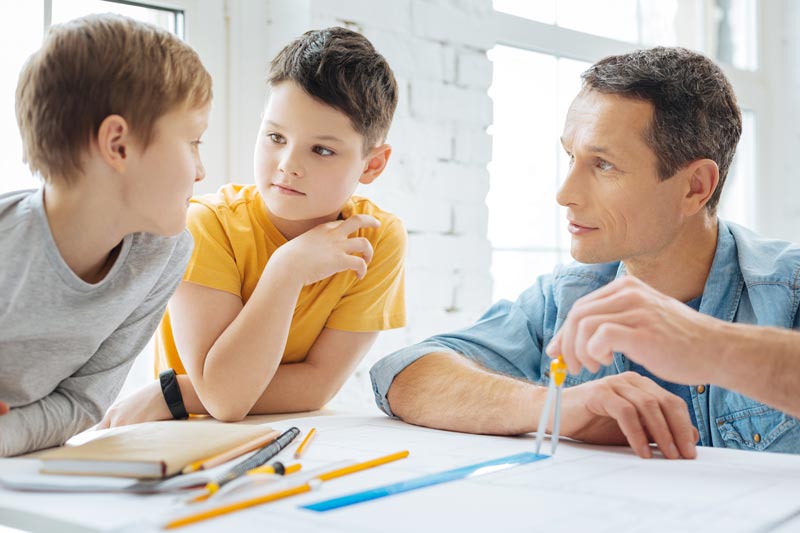 What parents and students are saying...
My kids LOVE their teachers
My husband has been away from our family due to military obligations and when needed, I had backup from Royal Academy in ways that kept my kids on track through their high school struggles, and now even more now when our family is faced with an overseas move. My kids love and trust their supervisory teachers. THIS IS SO IMPORTANT! It is so nice to have back-up from an outside source that the children themselves know provide sound judgment. That's just the way they are at Royal Academy.

Happy Military Family
So very, VERY grateful
We are so VERY, VERY grateful for you and the Royal Academy because you made it possible for Jesse to actually enjoy school by adapting it to his needs and learning style – not to mention graduate! I really don't think that we would have been able to drag him through public school!

Cathy & Dave M.
Lifesaving!
I cannot thank you enough for your support of our son. It had been my intent since his birth to home school him, but after becoming a single parent I just did not see how that would work. You single-handedly saved a bright, wonderful young man from becoming just another statistic. I am certain he would have dropped out of school without your support and caring.

Andrea
A curriculum for SUCCESS
I encourage anyone to explore Royal Academy. We had tried other curriculums and looked into many different schools. Royal Academy fit my child into a curriculum rather than choosing the curriculum to meet the needs of each of my children. We are having great success in learning with the assistance of the teachers at Royal, as well as the hope to attain a diploma one day.

L.R.
Accredited. Flexible. Personalized. Online.
Independent Learning Programs • Individualized Curriculums
A unique distance learning environment where students and teachers interact in real-time.