Helping Thousands of Students Realize their Educational Goals and Dreams
Royal Academy has helped thousands of students graduate from high school and realize their educational goals and dreams of earning an accredited high school diploma. Students who have graduated from Royal Academy Education have been accepted at, or have attended the following schools. Some have started their own companies.  Many of our graduates are now working professionals with children of their own enrolled at Royal Academy. We are proud of each and every one of our graduates' accomplishments.
Where graduates have been accepted or are attending
College and universities where Royal Academy graduates have been accepted at, or have attended:
AK
Alaska Pacific University
CA
American Intercontinental University, LA Fullerton-California
CT
Connecticut Business Institute
Quinnipiac University
Sacred Heart University
Saint Joseph College
The Hartt School
University of Connecticut (Storrs)
University of Connecticut
University of Hartford
CO
Hesston College
Western State
College of Colorado
FL
Florida Institute of Technology
Full Sail Real World Education
Jacksonville University
Southwest Florida College
GA
Covenant College
IA
Antioch School of Church Planting & Leadership Development
IL
Greenville College
Illinois Institute of Art
IN
Grace College
Taylor University
MA
Atlantic Union College
Art Institute of Boston
Assumption College
Becker College
Berklee College of Music
Berkshire Institute of Christian Studies
Boston University
Boston University, Golman School of Dental Medicine
Bunker Hill Community College
Clark University
College of the Holy Cross
Curry College
Emerson College
Emmanuel College
Endicott College
Gordon College
Hallmark Institute of Photography
Hampshire College
Lasell College
Massachusetts College of Art
Massachusetts Institute of Technology
McDaniel College
Middlesex Community College
Mount Holyoke College
Mount Ida College
Newbury College
North Essex Community College
Northeastern University
Quinsigamond Community College
Regis College
Roxbury Community College
Simon's Rock College of Bard
Simmons College
Smith College
Suffolk University
University of Massachusetts
Amherst University of Massachusetts
Boston University of Massachusetts
Lowell University of Massachusetts
Wellesley College
Wentworth Institute
Western New England College
Wilson College
Worcester Polytechnic Institute
Worcester State University
MD
Goucher College
Maryland Bible College & Seminary
ME
Andover College
Central Maine Community College
Central Maine Medical Center College of Nursing
Cosmotech
Eastern Maine Community College
Headhunters School of Hair Design
Husson College
Maine College of Art
Maine Maritime Academy
Mercy Hospital School of Radiologic Technology
Mid-State Business College
New England Bible College
Saint Joseph's College
Southern ME Community College
University of Maine
Farmington University of Maine
Orono University of Maine
Presque Isle University of Maine
University of New England
University of Southern Maine
MI
Baker College of Muskegon
Henry Ford Community College
Michigan Technological University
William Tyndale College
MN
Century College
MT
Montana State University
NC
High Point University
University of North Carolina Charlotte
Wake Technical Community College
Wayne Community College
Aviation Tech Western Carolina University
ND
Trinity Bible College
NH
Atlantic Culinary Academy
Chester College of New England
Colby-Sawyer College
Daniel Webster College
Franklin Pierce University
Keene State College
New Hampshire Institute of Art
New Hampshire Institute for Therapeutic Arts
New Hampshire Technical Institute
Saint Anselm College
Thomas More College
University of New Hampshire
NJ
Rutgers University
NV
Le Cordon Bleu College of Culinary Arts
NY
Alfred University
Bard College
Cazenovia College
Clarkson University
Elmira College
Eugene Lang College
Fordham University
Hofstra University
Houghton College
Ithaca College
Manhattanville College
Maria College
Pratt Institute
Roberts Wesleyan College
Rochester Institute of Technology
Samaritan Hospital
School of Nursing
Sarah Lawrence College
School of Visual Arts
State University of New York Brockport
State University of New York Fashion Institute of Technology
State University of New York Fredonia
State University of New York Maritime College
State University of New York Morrisville
Syracuse University
United States Merchant Marine Academy
Wagner College
Word of Life Bible College
OH
Antioch College
Cedarville University
Findlay University
Franciscan University
Hobart Institute of Welding Technology
Troy Oberlin College
The University of Findlay
PA
Baptist Bible College & Seminary
Cedar Crest College
Chestnut Hill College
Delaware Valley College
Dickinson College
Drexel University
Eastern University
Geneva College
Haverford College
Messiah College
Northeast Baptist School of Theology
Penn State University
Pennsylvania State University
Reading Area Community College
Ursinus College
RI
Johnson & Wales University
Roger Williams University
University of Rhode Island
SC
Clemson University
Coastal Carolina University
College of Charleston
TN
Lipscomb University
Tennessee Institute of Healing Arts
Tennessee Temple
Visible School
TX
Christ for the Nations
Dallas Baptist University
VA
George Mason University
Liberty University
Northern Virginia Community College
Radford University
Shenandoah University
University of Richmond
VT
Bennington College
Green Mountain College
Johnson State College
Landmark College
Marlboro College
New England Culinary Institute
Norwich University
Vermont Technical College
SIT World Institute
WA
Evergreen State College
Mission Aviation Fellowship
Washington, D.C.
Catholic University of America
American University
WI
Carthage College
WV
Salem International University
Bahrain
United States Embassy
Canada
Canadore College
Concordia University
England
Manchester Metropolitan University
Royal Academy of Music, London
Graduates serving in the United States Armed Forces
Branches  of the United States Armed Forces where Royal Academy graduates chose to serve:
Air Force
Army
Army National Guard
Coast Guard
Marine Corps
Navy Graduate School
Graduates pursuing entrepreneurial endeavors
Royal Academy graduates pursuing entrepreneurial endeavors:
Entrepreneurs
Actress, MA – Clara Siegrist
Actress, Model, ME – Aubrey Siglock
Actress, Vocalist, ME – Rachel Hamilton
Alana Saunders Fine Arts & Crafts, ME – Alana Saunders
All Round Services, NH
Attention to Detail, NH – Hollis McMullen
Audio Visual Plus, ME – Stephen Herron
Country-Western Singer, ME – Danielle Blevins
Devan's Herbal Products, ME, WA – Devan Wardwell
English Instructor, Taichung, Taiwan – Craig Bigelow
English Instructor, Taichung, Taiwan – Julian Bigelow
Fencing Coach – Andrew Soule-Hinds
Guitar & Mandolin Instructor, ME – Alexander Adams
Jessica's Yummy Snacks, ME
Jocko the Clown & Actor, ME – Jared Mongeau
Jude Drakeford, LTD, MD – Jude Drakeford
Latin Instructor, ME – Sarah Cote
Laver's Maple Syrup, ME – Mason Laver
Lobella Murals, ME
O'Donnell's Eggs, ME
Pixiekims Miniatures, New England
Piano Instructor, MI – Sarah Ramsey
R. G. Design, MY – Roxanne Gauchman
Reading and Rhythm, MI
Scerbo Technical, ME – Christopher Scerbo
Share New England Food Co-op Coordinator, ME – Christopher Scerbo
Graduates who chose to pursue a career in education
Royal Academy graduates who have gone on to teach at the following educational institutions:
Educational Institutions
Alethia Bible Institute, ME
Amal School, Tiberias, ISRAEL
Anna Maria College, MA
Baker college, MI
Becker College, MA
Bergen College, NJ
Brigham Young University, UT
Cambridge College, Cambridge, England
Cedarville University, OH
Central Maine Technical College, ME
Cape Cod Community College, MA
Oakland Community college, MI
Eastern Maine Technical College, ME
Fashion Institute of Technology, NY
Foley-Belsaw Institute, PAGrand Rapids Community College, MI
Harvard Extension, MA
Intercontinental Foreign Language Program, MA
Johns Hopkins University, MD
Kennebec Valley Technical College, ME
Lehman College, NY
Maine Career Advantage, ME
Maryland Academy of Couture Art, MD
Massachusetts College of Art, MA
Methodist Hospitals of Dallas, TX
Middlesex Community College, MA
Mid-State Business College, ME
New Brunswick Bible Institute, Canada
New England Bible College, ME
New England Conservatory of Music, MA
NH Community Technical College at Manchester, NH
NH Institute of Art, NH
Plymouth State College, NH
Quinsigamond community College, MA
Saint Joseph's college of Maine, ME
Sarah Lawrence College, NY
St. Joseph International School, Japan
Simon's Rock, MA
Sheila Rollins Flight Academy, ME
Southern Maine Community College, ME
Taipei Language Institute, Taichung, Taiwan
The SAGE Program, INDIA
University of Maine, Augusta, ME
University of Maine, Farmington, ME
University of Nebraska, NB
University of Southern Maine, ME
University of the Nations, HI
York County Community College, ME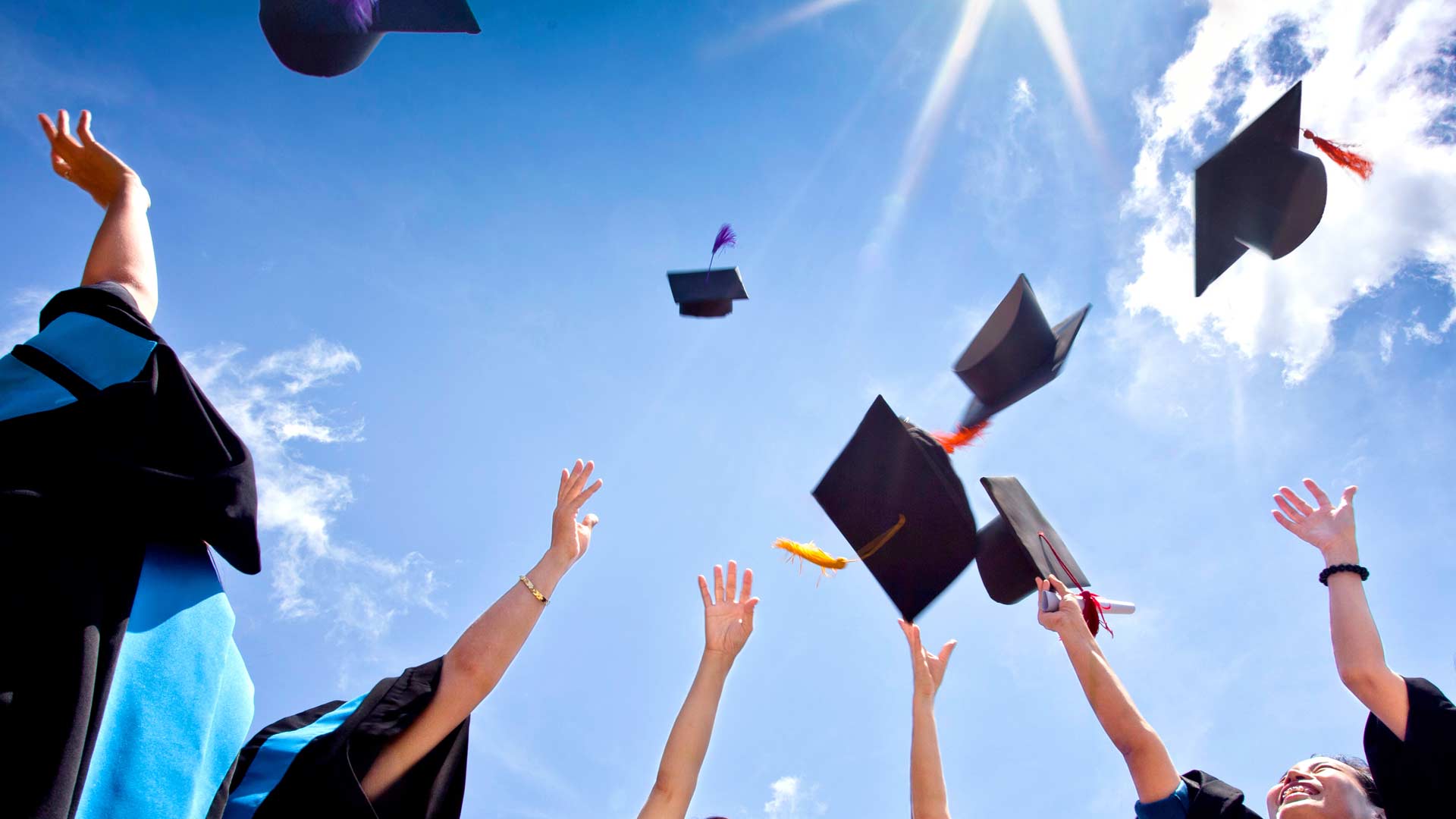 What parents, students and graduates are saying...
My kids LOVE their teachers
My husband has been away from our family due to military obligations and when needed, I had backup from Royal Academy in ways that kept my kids on track through their high school struggles, and now even more now when our family is faced with an overseas move. My kids love and trust their supervisory teachers. THIS IS SO IMPORTANT! It is so nice to have back-up from an outside source that the children themselves know provide sound judgment. That's just the way they are at Royal Academy.

Happy Military Family
Encouraged me to dream BIG
When I expressed an interest in archaeology Mrs. Cote connected me with professionals in the field and continually encouraged me to dream big. As I searched and applied for colleges she was an irreplaceable resource. The intensity of my courses prepared me very well for my undergraduate program. The passion with which she taught, enthused me with a love of learning. Through constant encouragement and diligence, Mrs. Cote demanded excellence which instilled in me a confidence to strive to be the best I could be. I still treasure the laughter, readings, and formational discussions that defined my high-school experience. Under her guidance I truly learned what it means to be a scholar.

Haley
My son is flourishing thanks to you
Not sure how I could ever say thank you enough for all the support and guidance you have given Franky for the past 10 years. Royal Academy has allowed him to grow and flourish in his own unique way. As a mother and a teacher, I see no substitute for this gift of freedom. You have changed the word by helping to shape these young inspiring students. Thank you for all that you have done and all that you continue to do.

Julianna
So very, VERY grateful
We are so VERY, VERY grateful for you and the Royal Academy because you made it possible for Jesse to actually enjoy school by adapting it to his needs and learning style – not to mention graduate! I really don't think that we would have been able to drag him through public school!

Cathy & Dave M.
Accredited. Flexible. Personalized. Online.
Independent Learning Programs • Individualized Curriculums
A unique distance learning environment where students and teachers interact in real-time.