Our Homeschool Staff of Professionals
Owner/Director:  Penellope Cote (Penny)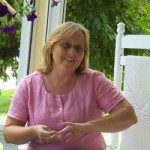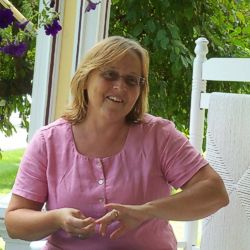 Chester, Vermont
Bachelors of Arts in Humanities from Southern New Hampshire University
MA in 20th Century International History from Staffordshire University, Stoke-on-Trent, England, and an MS in Educational Psychology from Walden University.
Our Director has been in education for more than 20 years beginning with the schooling of her three children and dozens of others who are all in the workforce, military or in higher education today.  She has served on the board of Home Schoolers of Maine and been an oversight teacher for several years for Royal Academy Education. She has helped many to get started in homeschooling and choosing curriculums.  Penny has also been a sales representative for Beautiful Feet Books.  She has had a one-room schoolhouse for three years with students ages 8-18.  Over the years Penny has been active in state legislative issues regarding homeschooling.
Founder:  Shirley M.R. Minster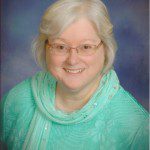 Shirley M.R. Minster, M.S. Ed., is a Master Degree certified teacher who holds credentials in education, educational guidance, and counseling. Shirley has been a proactive supporter of homeschooling and individualized learning programs.  She has used her credentials to advocate for families and their right to choose the educational program and setting that works best for them and their children. Shirley's expertise and ability to look into a child's development and the dynamics of the family, has guided many homeschooling parents to achieve success.  As founder of Home education and Family Services and Royal Academy Education, she has been a leader in the field for more than 25 years.
Supervisory Teacher:  Jane Boswell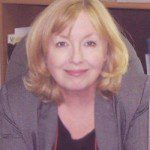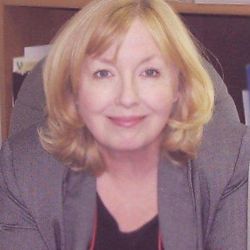 Jane has worked with Royal Academy/Home Education and Family Services as a supervisory teacher and consultant since its founding in 1994. She has worked in the field of education since the 1970s – first in early childhood education as the director of a large preschool, and then in a K-12 private school.   In the 1980s, she was a leader in the Michigan homeschool movement. Mentored by homeschooling pioneers Dr. Raymond and Dorothy Moore, she began homeschooling her own children in 1982. Shortly after, she founded the Homeschool Support Network and began publishing the newspaper, Home Educator's Family Times – first in hard copy and now with a national and international online circulation.  Jane also teaches workshops on homeschooling topics and, over the years, has organized major home education conferences in Michigan and New England. Now living in Maryland, her work continues with Royal Academy Education as a supervisory teacher and home education consultant with over 35 years experience in the field.  Her children, both successfully homeschooled through high school, moved on to college, career, marriage and families, and have now produced a second generation of home educated children. Although Jane is busy helping in the homeschooling of three of her grandchildren, ranging in age from preschool to high school, she is also an active member of her church and especially enjoys teaching, and working with the homeless, underprivileged, and single parent families.
Latin Teacher:  Haley Drolet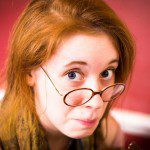 A graduate of Royal Academy, Haley moved on to study the Classics and Classical Languages at Gordon College in MA., with extended education at Oxford, England.  Haley is currently a graduate student at Kings College, London in the Classics.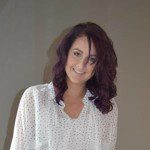 Rachel Cote/Teacher of Mandarin/National Security/History/English
Rachel is a graduate of Royal Academy.  She holds a BA in Studies in War and Peace from Norwich University and will complete her Master's in diplomacy and international terrorism in August 2016.  She is well read and has traveled extensively while studying abroad.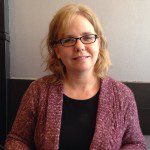 Julie Tajanero is a supervisory, writing, and history teacher.  She has her BA from New England College and is a homeschool mom and coop teacher of more than 15 years.
Daniel S. Cote/Teacher/Administrator: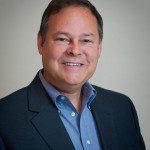 Dan Cote, MS, MBA, CPCU, UL Certified Risk Professional – Property is the Administrator at Royal Academy; additionally, Dan teaches numerous topics.
An industry leader in Loss Prevention, and a nationally recognized authority in the safety and health arena, Dan invested much of his career teaching business people the principles of risk management, leadership development, and workplace safety.
Dan served
 as Sr. Vice President, Safety Consulting for 17 years at MEMIC Insurance Company in Portland, Maine. Prior to that Dan held a number of management positions at USF&G insurance company. During his insurance industry tenure, Dan served as adjunct professor at the University of Southern Maine and served as industry liaison to the University's Industrial Technology Department.
Dan's education and certifications include: CPCU, MBA, MS, Six Sigma & Operational Excellence, for the insurance industry, the University of Chicago Graduate School of Business on Corporate Strategy, and Wharton's Executive Development Program.
Science teacher:  Steve Arnold
Steve is an aquatic biologist by trade and education.  He is teaching specialized biology classes for us.  Steve lives in Gorham, Maine.
Skip has been teaching Spanish in public high schools for 25 years. He holds a BA from Gordon College and earned a degree in Secondary Education from the University of Maine at Farmington. He has a Masters degree in Spanish from Middlebury College. Skip gained proficiency in the Spanish language during a two year stay in Colombia after college and has a certificate of Spanish study from the Javeriana University in Bogotá, Colombia.
In 2014 Skip was named Androscoggin County Teacher of the Year. He went on to be a 2015 Maine Teacher of the Year finalist. Skip was also named World Language Teacher of the year in 2015 and went on to be named a finalist for the Teacher of the Year for the Northeast region of the United States. Skip is currently going through the National Board Certification process.
Skip lives in Poland, Maine with his wife of 24 years Beth, 15 year old son, Gabe and Lexi, their 9.25 pound Mini Dachshund. Skip regularly takes student groups to Guatemala to work with Safe Passage.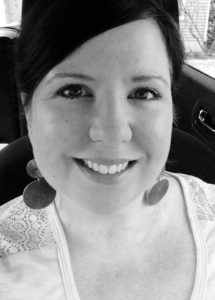 Melissa Nowak received her degree in Professional Photography and Digital Imaging in 2006 from McIntosh College in Dover, NH. 
As the photography curator and assistant director of a fine art gallery in Portland, Me. (2006-2008), she had the opportunity to work with the art of photography masters, as well as current national and local photographers. Currently, as a newborn art photographer, she creates photojournalistic stories of newborns on their first day in the hospital. She began a documentary photography project in Ethiopia this year, working closely with A Heart For Korah's founders, to advocate for a specific people group living in Korah. She will return to Korah, iopia in July of 2017 to continue this work.  She also works from her portrait studio in Windham, Me., where she will conduct some of her classes for hands on studio experience for her students.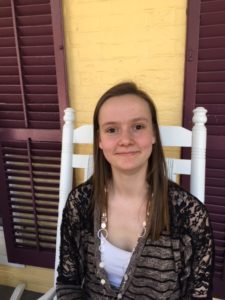 Ms. Samantha Wood ASL teacher:
Samantha is a sophomore at Landmark College in Southern Vermont.  She has been in "love" with ASL since the age of 14 and now is pursuing this as her major in college.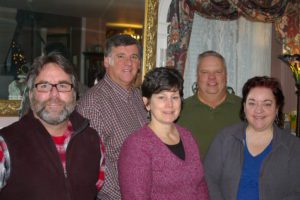 Royal Academy Advisory Council
Left to right:  David Klippert, counselor Bonney Eagle; Lisa Collins, SMCC; Charles Collins, SMCC; Karen Arnold, Safety and Environmental Engineer and parent of former student; Steve Arnold, Aquatic Biologist and current teacher at RAE.  
The first meeting of RAE's Advisory Council met at Inn Victoria in Chester, VT.  We held a day long meeting hearing from these professionals how best to make RAE a better school and business, and how best to move forward, making short and long term goals.  Thank you to all of them for giving us a weekend of their time and insights.  We feel refreshed and excited about our future.
Testimonial
"We have used Royal Academy for the last 4 years. I would step out there and say they are by far the highest of the highest moral character and integrity of ANY service you can find in the national homeschooling community. I would not trust my child's education, transcripts and diplomas to anyone more than them. Not only are they of the highest standard and are accepted at all the military branches and the majority of colleges, on the personal level, they are the most supportive and upright persons to call upon when things get rough. My husband has been away from our family due to military obligations and when needed, I had backup in ways that kept my kids on track through their high school struggles and even now when facing an overseas move. MORE than that, my kids love and trust what the supervisory teachers have to say to them. THIS IS SO IMPORTANT! The standard during the teen years needs to be reinforced as much as possible by parents, but when the doubts set in that mom or dad are just a little crazy in their standards and expectations, it is nice to have some back-up from an outside source that the children themselves know is sound judgment. I will greatly miss knowing that they are just down the road, although even from across the world, I am sure I will feel supported and cared about … that's just the way they are at Royal Academy"