The 31st Annual Washington Homeschool Convention is underway with guest speaker, Penny Cote MA, MsEd Psych of Royal Academy Education, speaking on two important topics.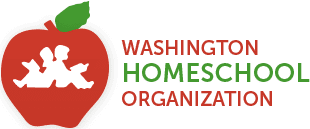 1.  "What is Next"?…..post high school options and resources to achieve success.  Options such as; trade school, build your own business…entrepreneurial adventure, Military, Peace Corps, apprenticeship, straight to work, etc..  Succeeding in anyone of these pursuits requires skills and support different from each other.  Penny's guidance and resources to achieve success on the journey was the heart of this presentation.
2.  "A Virtual School with Personally Present Teaching and Oversight"…Imagine your child accessing the finest teachers live in a virtual, private or small engaging class setting via on-line conferencing.  Through Royal Academy Education, your child will have the finest educational materials customized to their needs, and a curriculum designed for where they are and their interests.  This school is internationally accredited and provides a fully accredited diploma at graduation.  Students that have not to date worked under an accredited school, we offer Credit Recognition Transcript service which will get the student on the proper road for a diploma.