Important Academic Year Dates
                    Academic Year Begins September 7 and Ends June 11th
Parents are required to make an appointment to meet with the supervisory teacher at the beginning of each quarter.
Quarter Ends
Quarter 1: November 4, 2021
Quarter 2: January 21, 2022
Quarter 3: April 8, 2022
Quarter 4: June 10, 2022 (Grades K-11)
Mail packet by
November 11, 2021
January 28, 2022
April 15, 2022
June 18, 2022
If postmarked on or after
November 18, 2021 – Include $30 late fee per child
February 4, 2022 – Include $30 late fee per child
April 22, 2022 – Include $30 late fee per child
June 20, 2022 – Include $30 late fee per child
Senior final packets must be in our office by May XX. Graduation is June XX, 2018
Important Details Regarding Final Quarter
For your student to receive credit for the current school year, the final quarterly report and student work must be in our office by June 30. There is a minimum late fee charge of $30 per student. Additional fees may be assessed because the staff does additional review and correction work. Upon receipt of the late fee and the educational packet, the final review will begin.
Student status will be deemed incomplete if the final packet has not arrived in the office by June 30. Work can be carried over and completed in the next academic year, provided the student re-enrolls and the full tuition is paid.
Seniors must be enrolled in Royal Academy in order to graduate. Therefore, if their work is not completed and is not in our office by June 30 of the current school year, an additional re-enrollment fee will be assessed.
Portfolio Letter Fee / Transcript Fees
Some states require a portfolio letter each year. The fee for a portfolio letter is $50.
Currently enrolled high school students will be allowed a total of three transcripts per year to be sent to parents, scholarship committees, institutions or the like at no cost to the student. A fee of $10.00 per transcript will be charged after that. There is no fee for the final transcript that will be sent to the parents and to the final receiving college.
Royal Academy Lending Library Policy
There is a $20 book deposit charged for each book or item borrowed from the Lending Library.
All borrowed books and materials must be returned by June 30.
Seniors must return books and materials by May 31ST..
Upon return of all borrowed books and materials, a $10 per book credit or refund will be given.
Books and materials must be returned in good condition. Credit or refund is at the discretion of Royal Academy.
Books and materials not returned by June 30 will not be granted a refund and the replacement cost of the book or other item will be assessed.
Quarterly Procedures
Fill out the Parent Quarterly Report Form found in the planner, following the directions carefully.
Compile a packet that includes all of the following:

Parent Quarterly Report Form.
Copy of the appropriate Monthly Time Logs.
Copy of the appropriate Monthly Attendance & Grades pages.
Good representative sample of copies of the student's work.

Mail the packet to the attention of your child's supervisory teacher at P.O. Box 1056, Gray, ME 04039. It's best to mail it using a Priority Mail envelope or certified mail to ensure it arrives on time.
Call or email your supervisory teacher to schedule the quarterly appointment once you have mailed the packet.
Come to the meeting with your student and bring in the planner, all books, and all original work. If the meeting will be by telephone or Skype, the student should also be at this meeting.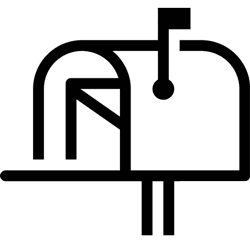 Mailing Address
PO Box 1056
15 Shaker Road
Gray, ME 04039
Phone: 207-657-2800